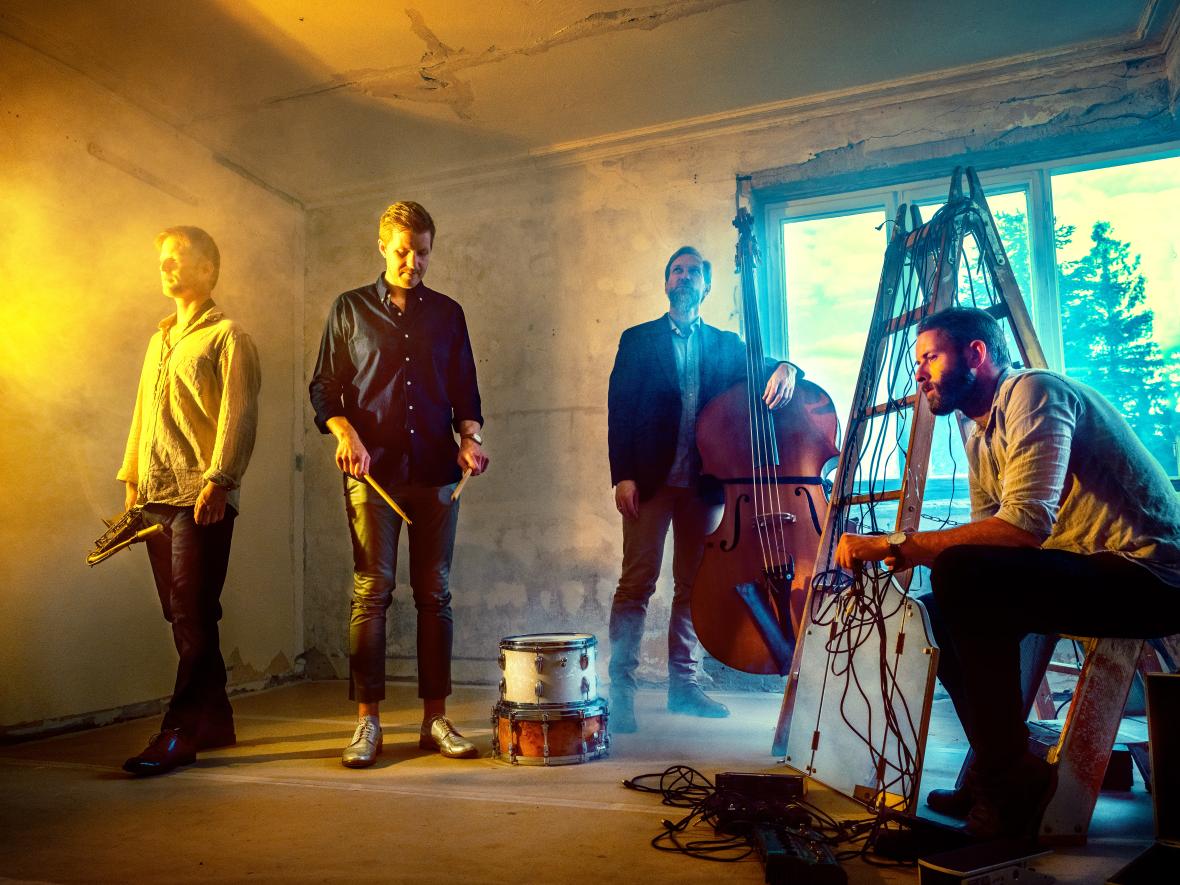 Machina Mundi – the new band of Luboš Soukup
The new scandinavian band of saxohonist Lubos Soukup has released a new single from an upcoming album.
The saxophonist Lubos Soukup who has been living in Copengahen for over 10 years now, has founded Machina Mundi with his friends from Rhythmic Music Conservatory. The Canadian double bassist Craig Earle, Swedish drummer Daniel Johansson and keyboardist William Larsson joined Lubos Soukup in order to create a new musical universe. Their eponymous debut album brings a collection of compositions by Lubos Soukup that have been very well received by audiences in concerts mostly in Denmark. Thanks to the rich variety of analogue synthesizers used the music slightly evokes 70's jazz-rock and draws inspiration from the legendary Weather Report. Based on solid rhythmic grooves, the universe of Machina Mundi features, elegant melodies, exciting solos as well as improvised musical landscapes inviting listeners to experience imaginary film-like sceneries. The present album introduces Lubos Soukup´s extraordinary creative talent in a new band set up and sound.
The eponymous album Machina Mundi is going to be released on the 16th December 2022.
The partners of Animal Music to which goes
our big thank-you!