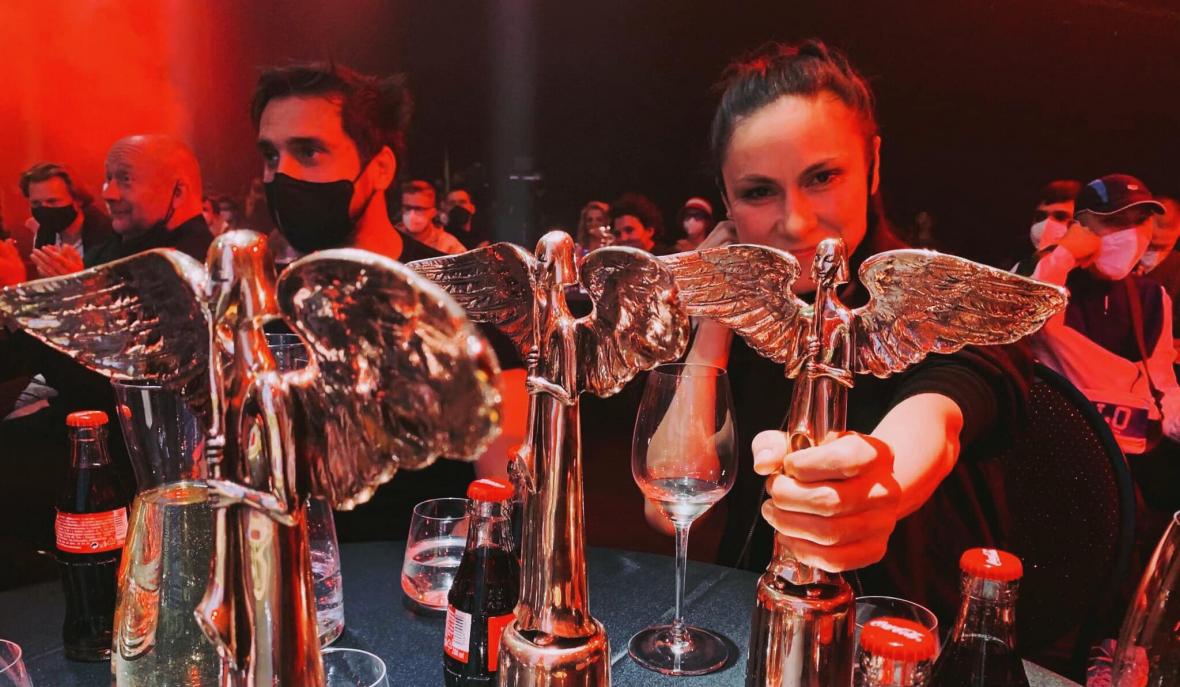 Three awards for Lenka Dusilová!
Lenka Dusilová won three awards from the Czech Academy of Music Anděl for her album Řeka.
She won in the categories Song, Female Solo Artist and Album of the Year.
Congratulations to all winners and nominees!
Watch the video of Lenka Dusilová's live performance from the Anděl Coca-Cola 2020 Awards, which took place on May 29, 2021.