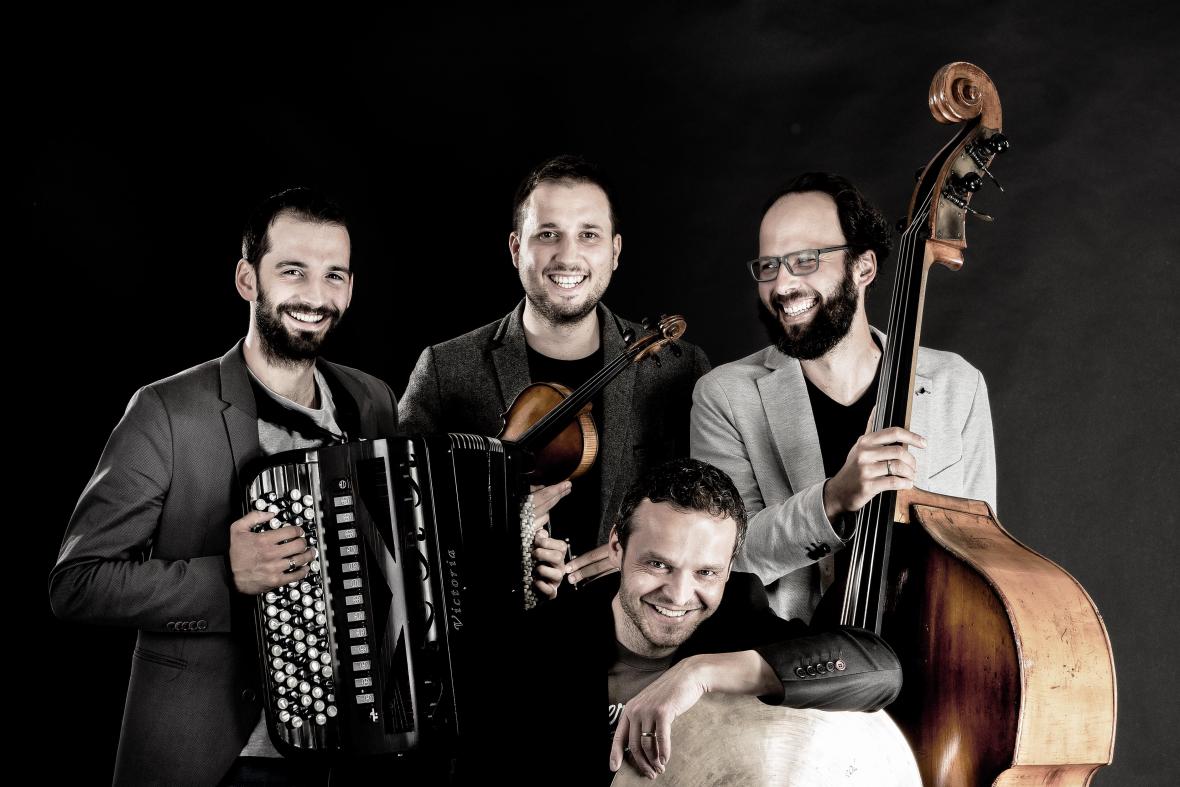 Invisible World at WOMEX 2018
INVISIBLE WORLD QUARTET was selected for the most important world music showcase festival WOMEX 2018. The quartet was founded by the Czech double-bassist Tomáš Liška, who invited to collaborate the Turkish violinist Efe Turumtay, the Serbian accordionist Nikola Zaric and the Czech drummer and percussionist Kamil Slezák. The band has successfully toured all over Europe and Japan and there will be definitely more shows to come. Check out their album Invisible Faces released by Animal Music in 2017 and nominated for the annual Czech Music Academy Award as well as Tomáš Liška's debut album Invisible World from 2009.
Other projects penned or co-penned by Tomáš Liška and released by AM include Bercheros Odyssey and Fragile Bliss.